Truth be told, we'd almost completely forgotten about Industry created by Mickey Down and Konrad Kay. That isn't to say HBO's slow-burn drama series about investment banking was entirely immemorable, although the finale did leave a little something to be desired. It's simply been 18 long months since we last caught up with the overworked + over-sexed graduates of the prestigious Pierpont & Co (read: JP Morgan Chase clone). Now, the year-and-a-half wait is finally over as Industry season 2 hits streaming queues in early August.
Where the first season focused on young guns Harper Stern (Myha'la Herrold), Augustus "Gus" Sackey (David Johnson), Robert Spearing (Harry Lawley), and Yasmin Kara-Hanani (Marisa Abela) struggling to find their footing in the cut-throat world of finance, Industry season 2 will hit the fast-forward button. But despite being more established in their respective careers, the learning curve is still quite steep, and the stakes obviously higher than ever.
RELATED: HBO's 'Succession' – The Best Show On Television Right Now – Racks Up 25 Emmy Nominations
---
---
Picking things up right in the middle of the ongoing pandemic, London's Pierpont & Co finds itself at risk of being absorbed by its New York counterpart via merger, meaning everyone must once again justify why they deserve their position.
In the first Industry season 2 trailer, Harper, Gus, Rob, and Yasmin are urged to demonstrate their value to the company using "strong relationships" with high-net-worth clients. By any means necessary, based on the brief glimpse of Harry Lawley's Rob getting out of bed after doing the vertical tango with Nicole Craig (Sarah Parish) — the client who, you may recall, sexually assaulted Herrold's Harper in season 1.
"Harper's nothing if not tough," executive producer Jami O'Brien teased to Entertainment Weekly.
"Season 2 will see her swing back to life, re-energised by new work relationships, new love interests, and a potential lead in the search for her brother."
"Industry has evolved but the DNA of the first season is very much there," added co-creator Konrad Kay.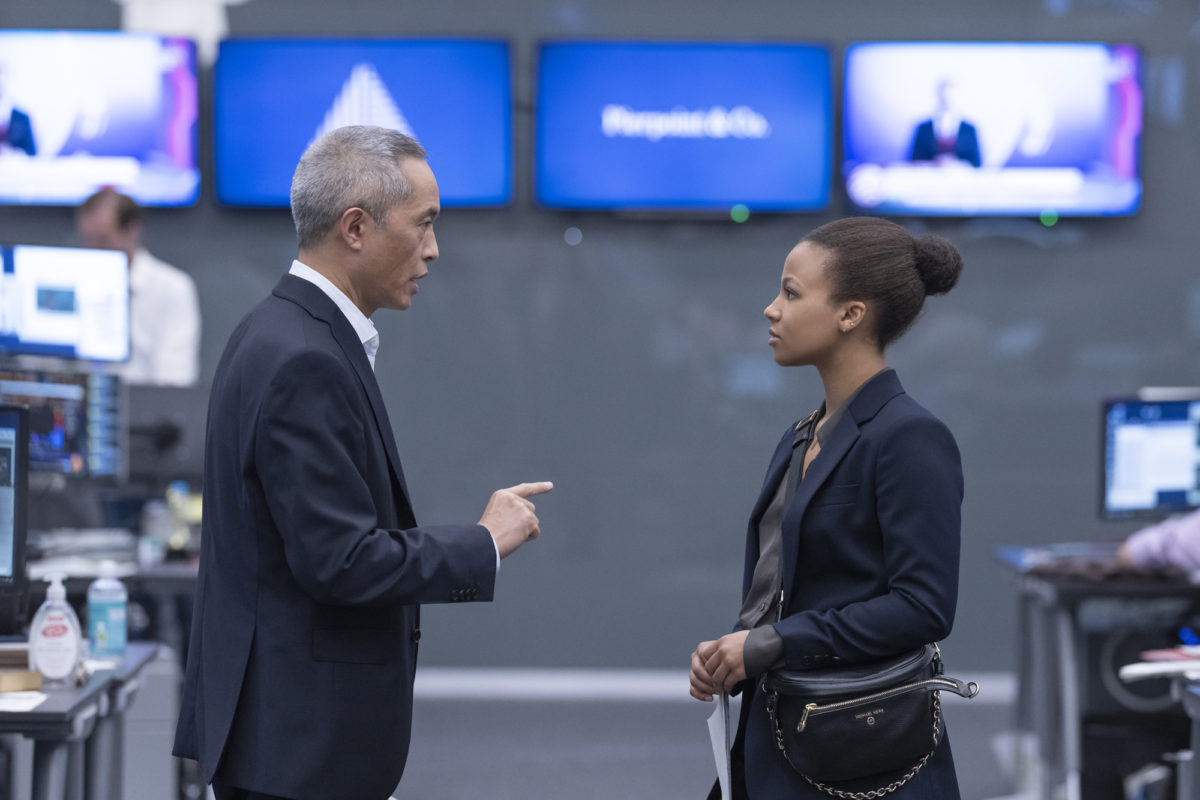 Myha'la Herrold, David Johnson, Harry Lawley, Marisa Abela, and Sarah Parish will be re-joined by Ken Leung as Eric Tao – Pierpoint Managing Director of CPS; Mark Dexter as Hilary Wyndham – Pierpoint Managing Director of FX; Conor MacNeill as Kenny Kilbane – Pierpoint VP at the FX desk slash Yasmin's direct line manager; Sagar Radia as Rishi Ramdani – Pierpoint associate and market maker on the CPS desk slash resident smartass; and more.
Industry season 2 will also mark the series debut for the following:
---
---
Alex Alomar Akpobome as Danny Van Deventer – Executive Director from Pierpoint New York
Adam Levy as Charles Hanani – Yasmin Kara-Hanani's father
Jay Duplass as Jesse Boom – Hedge Fund Manager
Sonny Poon Tip as Leo Bloom – Jesse Bloom's son
Katrine De Candole as Celeste Pacquet – Pierpoint Private Wealth Manager
Catch HBO's Industry season 2 on Binge here in Australia starting from August 2nd (and August 1st for those of you over in the US) – check out the trailer above.

link